Raydan Blair – Interior Design and Styling Studio
Raydan Blair is an interior design and styling studio founded by Melinda and Melanie. With a combined background of interior styling, marketing, customer relations and event management, the creative duo has blended their expertise and passions to deliver a professional, high-end styling service. We discovered Raydan Blair after noticing their beautiful mood boards on Style Sourcebook. The girls consistently design projects that are on-trend, full of colour and life and have a signature Raydan Blair style. When we found out that some of their mood boards had eventuated into finished spaces, we couldn't help but share these with you and chat with them about how creating mood boards have helped their business. They also share some insight and advice for people who may be considering a career in interior design, and some tools they use to make their design process more efficient.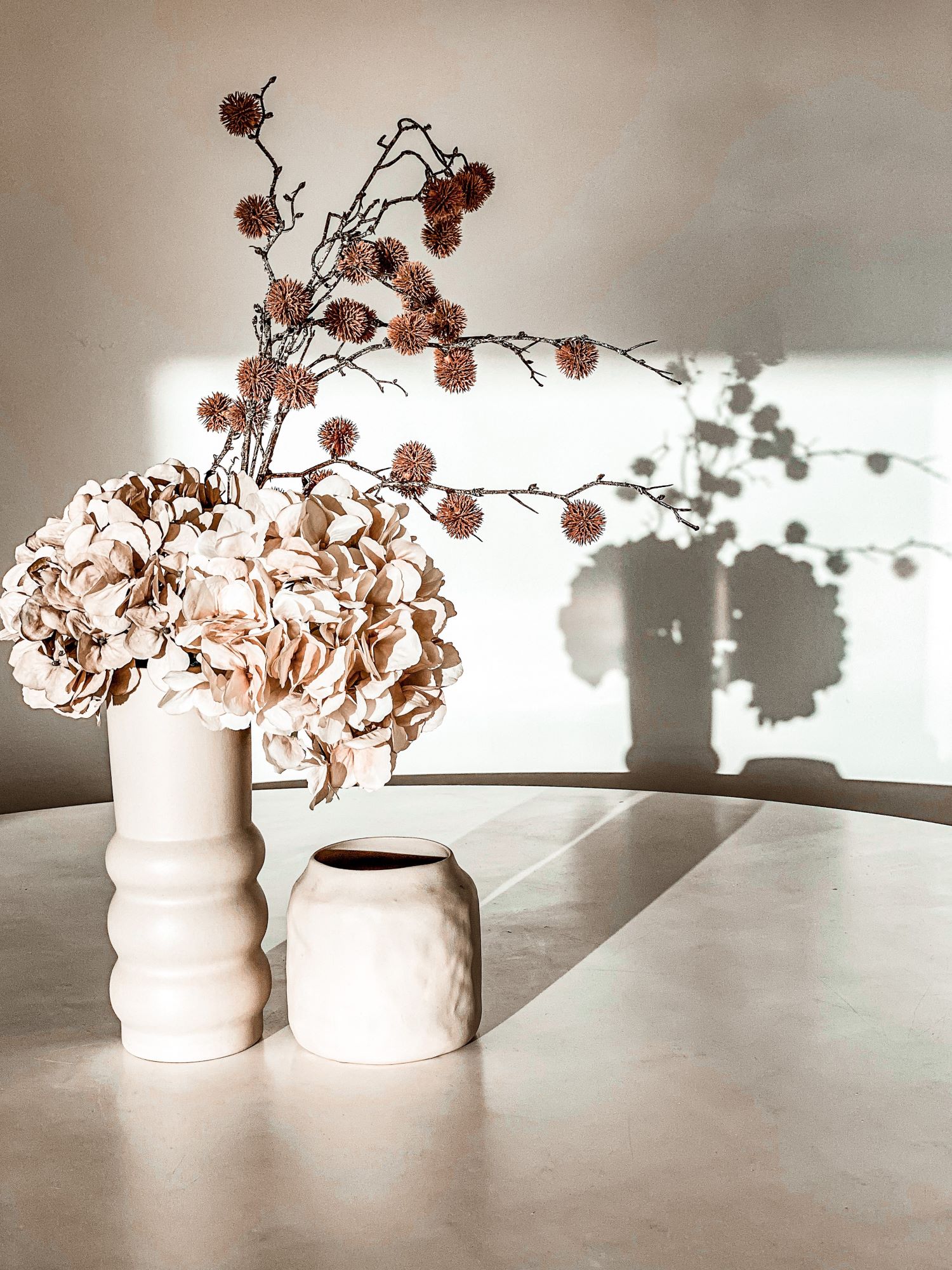 Hi Melinda and Melanie. Tell us a bit about Raydan Blair and how your interior design studio came to be?
Having focused on separate careers that were predominantly in a creative field, we were both looking to carry our artistic and innovative personalities in a different direction. After many wine catch-ups, it soon became very clear that we both had a unified passion for interiors, styling, and all things homewares. With a strong friendship behind us, we decided to combine our love of styling and design with a background in marketing and project management to form Raydan Blair.
How would you describe your interior style?
Whilst we continue to draw inspiration from our clients, projects, and evolving trends in the industry, at the heart of it, we love coastal, contemporary vibes. Both residing by the beach in Mount Martha, we have been able to incorporate this style into many of our personal and professional projects. We often find our design, colour, and furniture choices are of a neutral palette, however, we love to inject pops of colour into our soft furnishings, art, and florals to add that touch of personality.
We really love how each of your interior projects is so unique. Talk to us about your design process and where you gain inspiration from for each.
Each project is distinctive to us and definitely reflects the characteristics and personality traits of our clients. It's important for us to get to know and understand our clients and draw inspiration from their lifestyle choices and ensure the functionality is reflective of their day-to-day lives.
In saying that, it is also crucial for us to instill our own style and design into each space. Our design process often adapts to fit into the overall needs of the client, however, it is a very personal experience for us and we always ensure our client feels the same. The bond Mel and I share is certainly reflective of the service we provide to each customer. Whilst we have many Interior Styling and Design Muses, we are often most inspired by each other.
You ladies have been long-term users of Style Sourcebook. How has creating mood boards helped your business?
Style Sourcebook has been a wonderful tool that enables us to communicate our concepts and ideas through defined and clear illustrations. Each Mood Board tells a different design story in an inspiring and creative way. Why use words, when you can demonstrate products, colours, and room layouts through graphics!
On that note, you create such beautiful and cohesive mood boards. What's your secret to this?
For us, it is all about the story the mood board tells. Creating that feeling and emotion is principal for us and we can do this by combining texture, proportions, colours, and patterns into a cohesive mood board. Practice, practice, practice is definitely key to a beautiful mood board!
Who are some of your go-to suppliers when it comes to designing your projects?
It's important to build a strong and trustworthy network of suppliers in this industry, however, we do love to meet new contacts and support an array of businesses that assist us in delivering each project to the highest standard.
Some of our go-to suppliers:
Jardan, Globewest, Coco Republic, Beeline Design, Harbro Furniture & The Rug Collection
For us, it is all about the story the mood board tells. Creating that feeling and emotion is principal for us and we can do this by combining texture, proportions, colours, and patterns into a cohesive mood board. Practice, practice, practice is definitely key to a beautiful mood board!
Raydan Blair - Interior Design & Styling Duo
What is your advice to a designer that may be just starting out in the industry?
Do not compare yourself to anyone else and find your niche! It's so easy to get caught up in the world of followers and think you just cannot compete; however, this does not always amount to success. Find your passion in the industry and work bloody hard! We all have our own path and often need to remind ourselves that success is not built overnight. Be prepared to focus, network, learn and above all else, have fun!
What are some of the tools or practices you do to make your design process efficient?
Always have a clear design brief with a step-by-step breakdown of your project goals and desired outcomes for your own tracking record and for your client. Each project is different, so make sure your process reflects this and you adapt each plan to suit the requirements and overall objectives of the client.
Some handy tips, always measure, take quality photos and conduct regular meetings with your suppliers and clients to ensure there is consistency in your work.
What are your top 3 pieces of advice when it comes to styling a home?
Is there a cohesive style, balance, and connectivity in colour and textures throughout the home/space?
Are your selections complementary to their lifestyle choices?
Plan ahead: You might think it`s cheaper to do it yourself but in the long run, your mistakes could cost a lot more than hiring a professional for the correct advice to assist in creating your dream home
What is your favourite room in the home to style and why?
Melinda: The bedroom is my dream space to style. My obsession with bedding is a little on the crazy side, but creating a timeless sanctuary and stunning design in the bedroom is crucial to any home.
Melanie: For me, it would have to be the living room. Apart from being one of the most used rooms in the home, it is also a space that I can design in so many unique and beautiful ways. I adore quality furniture pieces and hope to one day design some of our own.