Style Makers
Interview with Interior Stylist and Product Designer, Sarah Ellison
If you've been interested in the world of interiors for even a second you would have heard of Sarah Ellison. Known for designing furniture that is coveted by many, Sarah Ellison has made quite the name for herself both in Australia and the US. Sarah has a background in fashion design and worked as a magazine stylist for many years before venturing into the interior concepts and product design space. She has carved out her own unique sense of style through her Sarah Ellison brand and that's why we knew we had to include her as one of our Style Makers. We recently had the opportunity to speak with Sarah herself and ask her the questions that we're sure many budding interior and product designers are dying to ask her. If you want to learn how Sarah stays ahead of the trends, her go-to styling tricks and what a typical day in the life of Sarah Ellison looks like, then you'll want to keep reading.
What does 'Style' mean to you?
Style is something that is unique to you. It's your point of view and way of expressing yourself creatively.
How would you describe your style?
My style is warm, sculptural minimalism. I like a space that doesn't have lots of things, but just has the right things. It's that marriage of the right pieces that creates the SE style.
We absolutely love everything you design for your label Sarah Ellison. Where do you get the inspiration from when designing a new range?
I'm inspired by nature and vintage and it's important to me to interpret these ideas in my own way so that my pieces are unique. When designing a collection, I'm led by a hero piece or two and I try to create a space where all of these pieces play off one another to create juxtaposition, making each shine in its own right.
Tell us a bit about your career journey to date. We hear you've worked in the fashion industry and also for a well-known interior magazine. What made you venture out and start your own label and how has your previous work influenced what you do now?
I loved my career as a magazine stylist, but after doing it for 10 years I needed to do something new. I knew that I wanted to work for myself so it seemed a logical progression to create my own brand. I knew the furniture market well and I think the idea of designing has always really appealed to the control freak in me!! Being a stylist still informs my work now, I'm very interested in styles and periods and that is something you're always drawing from as a stylist. I have good knowledge of the furniture and fashion from most eras so I find it easy to incorporate small details from those periods without making my designs feel over-influenced. They still have context to what is happening now and what people want.
We feel like you're always one step ahead of the current trends and you really carve out your own sense of style when it comes to your curated Sarah Ellison ranges. What's your secret to this?
I think it's an innate quality that I gained whilst working in magazines, it's not something I try and be. Apart from an absolute obsession with Interiors and design, It's a lot of research and a constant stream of Pinterest boards and Instagram saves, coupled with layers of momentary genius and boredom. It's just how I'm wired, I'm sure all creatives can identify.
Who would you say is your biggest inspiration and design muse and why?
Kelly Wearstler – She's not afraid to be bold and to show her point of view in design. In a world of design saturation, I think the most important thing is being unique to you and that's inspiring.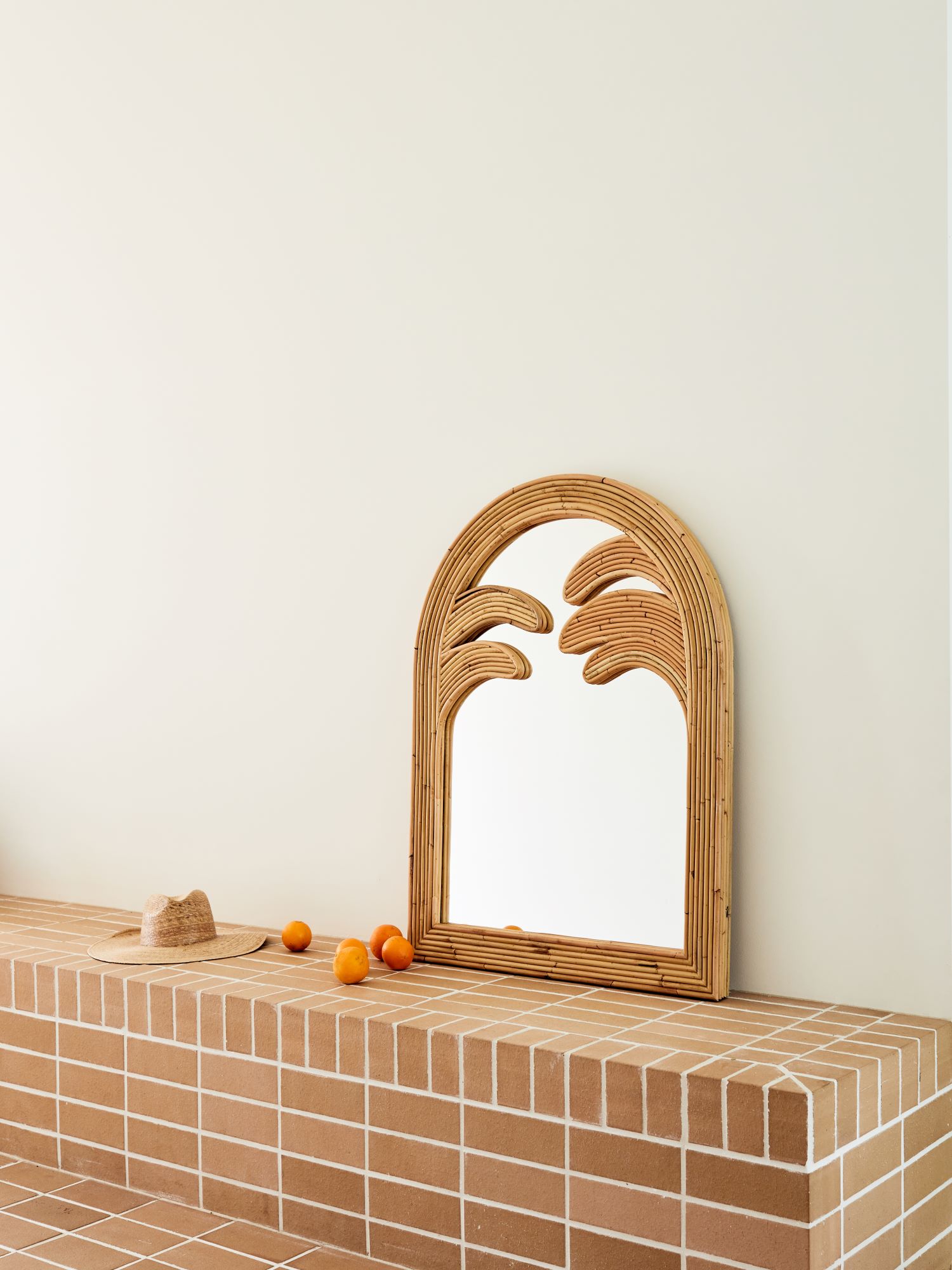 "When putting a room together, start with 3 core pieces that have a great relationship with each other. These 3 pieces should be the biggest investment and inform the personality and direction of the space".
Sarah Ellison - On her go-to styling tricks when styling a room
What would be your advice to someone who is considering a career in either interior or product design?
That it's 10% fun stuff and 90% hard work. Great ideas are one thing but making them into a profitable business is a whole other story! It's a competitive industry. As an interior designer I would say that once you have established yourself to some degree, learning and knowing your worth is very important as it can be a hard industry to navigate when it comes to charging clients.
Do you have any go-to styling tricks that you swear by?
When putting a room together, start with 3 core pieces that have a great relationship with each other. These 3 pieces should be the biggest investment and inform the personality and direction of the space. If these 3 pieces could potentially work in a room without adding anything else then you have the perfect base for the rest of the space. From there all of the other layers should just fall into place effortlessly.
What does a typical day in the life of Sarah Ellison look like?
After getting my son off to school I try and fit in a beach walk or some exercise. Most of my day is in my home office, sometimes it's a creative day and I'm sketching and other days it's video calls with our team or just working through different projects that we are doing. If I'm out of the office, I'm on a photoshoot, usually in a beautiful house or location shooting content for SE. My day is usually cut short once school finishes and I'm back in mum mode.
Are you working on any exciting new projects that you'd love to share with us?
We have lots of exciting things coming up! New collections launching next year and a special project up here in Byron. You'll have to wait and see.